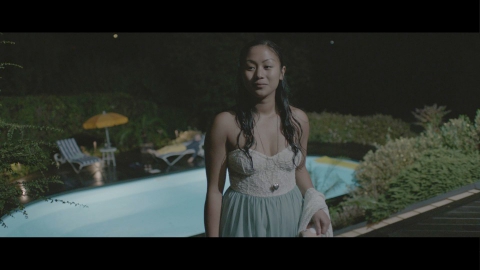 The Association of Joy
[2013]
Charlotte och Mads lever ett gott, men ensamt överklassliv utan barn. För att fylla sitt liv med mening startar de en organisation för att ta hand om mindre priviligerade ungdomar. Detta leder till att 19-åriga Joy kommer till Danmark för att bo hos Mads och Charlotte. De goda intentionerna till trots visar sig allt bli ytterst komplicerat då detta inte leder till den lyckliga familjebild Charlotte desperat söker efter.
The Association of Joy
Charlotte and her husband Mads live a good but lonely upperclass life without children. An educational project for Thai girls seems to be the way out of boredom and into charity's limelight for Charlotte. The teenage girl Joy is moved from Thailand to Denmark to be installed in their upper class villa complete with swimming pool. But Joy is not at all interested in Charlotte's care nor her offer of education and makes it very difficult for Charlotte to be the good person she so desperately wants to be.
Credits
| | |
| --- | --- |
| Regissör: | Amanda Kernell |
| Producent: | Lian Yang |
| Foto: | Jonathan Guldberg Elsborg |
| Manus: | Amanda Kernell |
| Klippning: | Sofie Steenberger |
| Ljud: | Mira Elisabeth Falk |
| Musik: | Rune Funch, Pernille Louise Sejlund |
| Medverkande: | Ida Dwinger, Bo Carlsson, Maryann Salvador |
Filmfakta
Engelsk titel:
The Association of Joy
Produktionsår:
2013
Land:
Danmark, Sverige
Längd:
25 min
Produktionsbolag:
Den Danske Filmskole
Samproducenter:
Salmonfox
Rättigheter:
Den Danske Filmskole
Noteringar:
Co-producent: Mathias Fjellström
Språk: Danska, Engelska
Pressbilder från Flickr